Free Assessment
Send your ideas for your online course and we will give you a free assessment on how to implement it with our help: editing, proof-reading, instructional design and publishing, all-in-one with state-of-the-art authoring tools.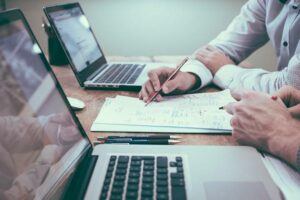 Course Development
We will help you conduct your course needs assessment, build your course with sound instructional design and post it to a robust e-learning platform (LMS) and evaluate your course results. We will teach you how to manage your course students too. To see samples of Paula's portfolio, please click here. For an overview of our state-of-the-art hosting services, including security, visit my personal story.
Course Hosting
We will host your online courses in customized e-learning platforms matching your topic and sell them for you. We suggest the price based on content but it is up to you to set a price for your course. YOU are the author and the copyright owner. We serve as your e-learning coaches to publish your courses online. We will help with the marketing and with any other accompanying materials you might want to create like an e-book or an actual book for sale. For more information on our hosting platform, click here.
Did you know…
That e-learning is a multi-billion dollar industry, and growing? Don't miss on having a slice of this big pie by putting your content online! It is your opportunity to leave your legacy to the world, make a great contribution to the existing body of knowledge, while letting our platforms make passive income on your behalf. You don't need to quit your job or your medical practice to do this, we do it for you.
Need a one-on-one conversation?
Write to us through our Contact page or give us a call, and we will be happy to assist you like your educational technology coaches. We love doing what we do, we do it well, and we have done it with passion for more than twenty years!
Next Steps…
Have a great idea for an online course and a companion e-book, but can't figure out how to put it together? We can!
Contact us right away!