How does Groove actually work?
Well, first GrooveZilla, our company's mascot, studies the trends in the market carefully, searches for which features would be best for our users. Then with the wave of a wand and the touch of fairy dust, the features are added into Groove. Funny, isn't it? 🙂
Now, seriously at Groove, we have a team of hundreds of hard-working developers trying to bring you the best platform possible. Not only that but Groove is headed up by the top internet marketers and gurus who know what a marketing platform would need to work for you.
Watch this one-minute video to listen to an excellent explanation of this:
We're also directly involved with our community and are making adjustments all the time based on your feedback. Groove works because we all work together! Want to see the result? We are almost exiting Groove's Beta stage and this is what you get TODAY: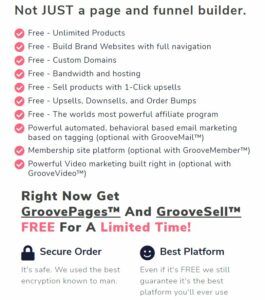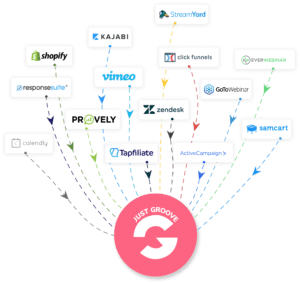 Isn't this AWESOME? You can sleep better today knowing that your online projects will be handled with so much more ease having this ALL-IN-ONE digital marketing platform. Believe me, it ended my 15-year-old search for the best platform after investing thousands of dollars!
I want to spare you the pain I went through by trial and error, and many disappointments struggling with tech issues I did not enjoy. Now I can focus on developing content, which is what I do well and enjoy doing, and rest assured that Groove has me covered 100%!
==>> Get your Free account now at Groove.cm >>==
Cutest Video EVER by Groove!